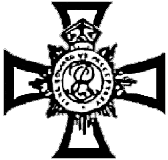 Archive


King Edward VII Preceptory of Improvement Dinner

The Preceptory of Improvement held its first dinner at Mark Masons Hall on Friday 20th February. There were thirty one members present from twelve Provinces.

We were also honoured with the presence of The Very High and R.E. Great Seneschal Malcolm Ernest Slater, The Great Marshal Paul Clement and of course our regular attendee The R.E. Provincial Prior of London Michael Fox.

We all sat down to a first class meal from the Carvery and the evening flowed in a most relaxed and cordial atmosphere. All the Knights seemed to have an enjoyable time, with camaraderie and laughter in abundance. The Great Seneschal even noted how everyone seemed reluctant to leave at the end of the evening.

Such was the success of the occasion, and the positive comments from those present, that we hope to now make this an Annual event.