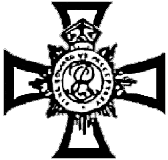 Archive


Annual Report 2017-18

This year has seen changes in the Management of the King Edward the VII Preceptory of Improvement the Chairman, is now Very Eminent Knight Tim Wheeler Great Marshall. Registrar Eminent Knight H Randall, and Eminent Knight D fountain will remain as a Preceptor.

In February we were invited to Jean. Parrisot de la Valette preceptory in Stroud, to carry out a workshop, on this occasion Eminent Knight Dennis Fountain, Very Eminent Knight Peter Swannell and Eminent Knight David Hiscock formed the team. This was the second time we had visited this Preceptory and the welcome and support which was extended to us made our work very rewarding. The evening ended with a sumptuous dinner.

Also In February we held our annual dinner, and we had the honour of the great Seneschal Malcolm Slater in attendance. Malcolm has been a staunch supporter of this Preceptory and has attended every annual dinner.

In March we held a seminar for provincial Marshalls, all provinces were represented The meeting started with a demonstration of the first half of the Ceremony of the installation of a new Knight, after which there was a question and answer session. Tim Wheeler then proceeded to give a talk on all aspects of being a Provincial Marshall, after which books and pamphlets with guidance on the Ceremonies were distributed. The day ended with Dinner at the United services club in Whitehall.

The Treasurer has had some success in requesting the preceptories to update their records, regarding our bank details. There are 196 subscribing Preceptories out of a total of 458 on the Registrar of Great Priory 10 of which who could not be identified, we would ask all Preceptories to subscribe just £3 a year which will assist us to continue visiting provinces, and giving demonstrations or assistance if required.

We have a three Knights at the Moment waiting to take the test which will qualify them as Preceptors, of any Provincial Preceptories of Improvement. Eminent Knight Randall has arranged for two extra meetings to accommodate those waiting.

We had a average attendance of 17 Knights at our meetings and received 38 apologies for absence with 7 new members Joining. We would like to remind all Knights that the King Edward VII Preceptory of Improvement is open to all knights regardless of their rank. All meeting dates are on the King Edward VII Preceptory of improvement web page.



R E Knight Tim Wheeler K.C.T. Gt. Mar.
Chairman
86 St. James's St. London SW1A 1PL