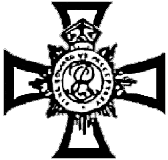 Archive


Kent Preceptory of Improvement Annual Festival

The Kent Preceptory of Improvement held its Annual Festival Meeting at Wigmore on Saturday 31st March.

This year's meeting broke new ground with the Kent PoI being one of the founding members of the newly formed "Confederation of Preceptories of Improvement" by having twenty three different Preceptories represented, including two from London Province.

The members were delighted to have the presence of the V.E. Provincial Sub Prior of Kent Em. Kt. Peter McIntyre in attendance.

As is the usual custom, the principal officers changed over for the second half of the ceremony with Kts. Dennis Dean and Jeff Turner occupying the Eminent Preceptor's chair and Kts. John Folkard and David Hudson the Marshalls.

The ceremony was rehearsed in a relaxed and cordial atmosphere with Kt. Peter Bearman delivering the Charge and Kt. Phillip Sturt explaining the Symbols.

On completion of the ceremony the V.E. Prov. Sub Prior commented on the extremely high standard of the work and congratulated all those taking part. He also pointed out the benefit and important work that the Preceptory of Improvement was doing for the Province, and enhancing the Order in general, and that all knights should be encouraged to attend.

The resident Instructing Preceptors were pleased to hear the V.E. Sub Priors comments and were rightly proud of the standard and quality of the performance.

The meeting concluded with a light hearted festive board of Bangers and Mash – enthusiastically enjoyed by all.

All knights are cordially welcome to join both the Kent Preceptory of Improvement which meet at the Howard Hall, Woodside, Wigmore at 10.00am – 12.00noon, every first Saturday in the month except for June and July), and also the senior King Edward VII Preceptory of Improvement which meet at Mark Masons Hall at 6pm on Tuesday evenings every other month January to November (excluding July and August).