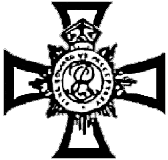 Archive


Slovenic Knights of the Order

On Friday 1st April, at a meeting hosted by Shadwell Clerke Preceptory (No 154), at Mark Masons Hall, London, a team from KEVII Preceptory of Improvement was invited by the M.E. Grand Master to carry out the installation of five prospective Slovenic Knights of the Order, in order to qualify them as founders for the new Caratania Preceptory, the first to be held in country of Slovenia.

The Preceptory forming one of the unattached Preceptories of our Order, was consecrated on the following day by the Very High and Great Seneschal assisted by Officers of the Great Priory.

The Primus Preceptor, also one of the candidates, was the Most Worshipful Brother Mladen Tercelj, the current Grand Master of the Grand Lodge of Slovenia, who together with four others, was installed in a specially adapted ceremony by our Registrar permitting all five to be admitted together involving the use of squires to assist in the ceremony. This was ably carried out by the current Preceptors of the Preceptory of Improvement, Very Eminent Peter Swannell acting as the Eminent Preceptor and Eminent Knight Dennis Fountain acting as the Marshal.

At the festive board following the meeting thanks were given to the Provincial Prior of Surrey Right Eminent Knight Michael Banbury for his assistance in helping to form the new Preceptory and to the KEVII POI team for the interesting way and the manner in which they carried out the ceremony of Installation.

We would like to take this opportunity to thank the Eminent Preceptor and members of the Shadwell Clerke Preceptory for their assistance and the opportunity of allowing us to carry out this very special ceremony at their April meeting.