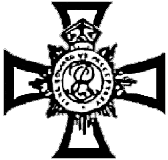 Archive


Demonstration Team in Somerset

Knights of the Demonstration team: 1st row from left to right: E Kt Bob Upton, RE Kt Paul Clement, VE Kt Peter Swanell, E Kt Dennis Fountain; 2nd row: E Kt Michael Church, E Kt Tom D'Souza, E Kt Alec Smart, E Kt John McCully; Back row: E Kt Boon SinTan, E Kt David Platton, V Em Kt Neil Mathews, E Kt Shane Clapham
On Wednesday the 5th of May 2010, a team comprising of the Management Committee, Preceptors and supported by members of the King Edward VII Preceptory of Improvement undertook a journey to the wilds of Somerset, to carry out a demonstration of the Installation of a new Knight, at a regular Meeting of the Worlebury Preceptory, in Weston Super Mare,by invitation of the Provincial Prior of Somerset Right Eminent Knight Barry Burridge.

Following the able assistance of the Registrar of the Worlebury Preceptory Eminant Knight Philip Summers for helping with transport, accommodation and meeting arrangements, Knight Alan Perks was installed in an efficient manner by the team, giving the Knights of Somerset who were able to be present an insight into the correct interpritation of the current ritual for Installation of a new Knight.

Also at the meeting Em. Knights David Platton of Somerset and Tom D'Souza of Middlesex were presented with their Preceptor of Improvement Certificates by Right Eminent Knight Paul Clement, on completion of their successful examinations. The King Edward VII demonstration team would like to express their sincerest thanks to the Provincial Prior and Knights of Somerset Province for the opportunity of being able to give this demonstration and for the very generous way they were entertained afterwards.