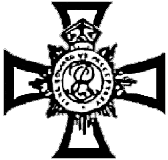 Archive


Annual Report 2016

In February the Preceptory of Improvement continued to hold its Carvery Dinner for its members at MMH. Following last year's success it was again well attended with increased numbers and we were once again delighted with the presence of the Very High and R.E. Great Seneschal – Malcolm Slater and the R.E. Provincial Prior of London – Michael Fox along with members from Wales and all parts of the country.

There was again an abundance of wine, food and merriment enjoyed by all and is now established as an Annual event.

PoI Meetings
The workshop between 5pm – 6pm is now a regular feature for one to one tuition and individual queries. The meetings continue with a healthy but varied attendance averaging 18 knights and 10 apologies. We were also pleased to welcome 10 new members.

This year we were able to find an additional date in March for the PoI to practice a full Malta degree. The meeting was well attended and deemed an outstanding success. Hopefully we will now be able to include the Malta degree on a regular basis.

Again we would ask all members and Preceptory Registrars to make all Knights thinking of joining the Preceptory of Improvement aware of the strict dress code at MMH "Smart Casual" being the minimum required attire. Definitely no jeans, denim or trainers. This is now printed on the latest PoI cards.

Tests
We are pleased to announce that E. Kt. Peter Doust from Somerset successfully passed his Test in March. Congratulations Peter.

Many of the Provinces are now encouraging their members to attend the K.E.VII PoI and are enquiring about the Test and the procedures to form their own PoI.

We still have number of Knights eagerly waiting to take the Test and we will endeavour to accommodate them in 2017.

Financial
The Treasurer continues addressing the problem of our Bank details with MMH notifying the Preceptories to update them and thereby increase our membership revenue. At the end of 2016 we received subs from 182 Preceptories, (marginally down on 2015) a number of which are unknown, but with Liber listing 508 Preceptories we still have a long way to go. If we are to continue visiting the Provinces this revenue is vitally important and we need to keep encouraging all Preceptories to participate.

Out and About
This year in May the K.E.VII PoI was requested to assist the Carantania Preceptory, which is in Slovenia, to conduct a Malta meeting. A total of fourteen knights took the Malta Degree. The Refectory was held at a typical Slovenian restaurant, with plates of food coming from all directions.The members of the K.E.VII PoI extended their stay to visit a few of the well known sites that Slovenia has to offer.

May saw the Demonstration team of the K.E.VII PoI visit the Holy Palestine Preceptory 502. This Preceptory meets in Swansea. The team were extended the well known Welsh hospitality, so much so that several members said they would return the following year.

All the above visits can be found on the K.E.VII PoI website in greater detail and accompanying photos.

General
As you can see we are more pro-active in the Provinces both as a "workshop or demo team" as required. Any Province that feels they could benefit by our assistance need only contact E.Kt. Dennis Fountain on 01634 270587 e-mail dennisfountain1941@talktalk.net .

The dates for 2016/17 K.E.VII PoI are on an information card situated in the Mark Masons Hall lobby. They can also be found on the K.E.VII PoI website.



R. E. Kt. Paul Clement
Chairman
86 St. James's St. London SW1A 1PL